Working in the loft – an artist's view
Ella Rice studied textile design at Central St. Martins and tapestry weaving at West Dean College before setting up home in Bristol.
Fed up with having to tidy up her work-in-progress from the family's busy kitchen hub, she decided to convert the loft in her home into a studio.
"The loft studio has changed my life! No more rushing to pack away all my printmaking materials which previously covered the kitchen table until dinner time!"
Ella prints at Spike Island print studio and from her loft conversion studio at home in Bishopston, Bristol. She also teaches art and is mother to two children.
"Now I have a space to call my own, to shut the door and escape… The light in the loft conversion is perfect for art and design work. Wonderful, natural light flooding through the windows mean you can see true colours clearly."
"I love being at the top of the house, seeing lots of sky and watching the weather roll in. It is inspiring and tranquil and a great use of once-wasted space."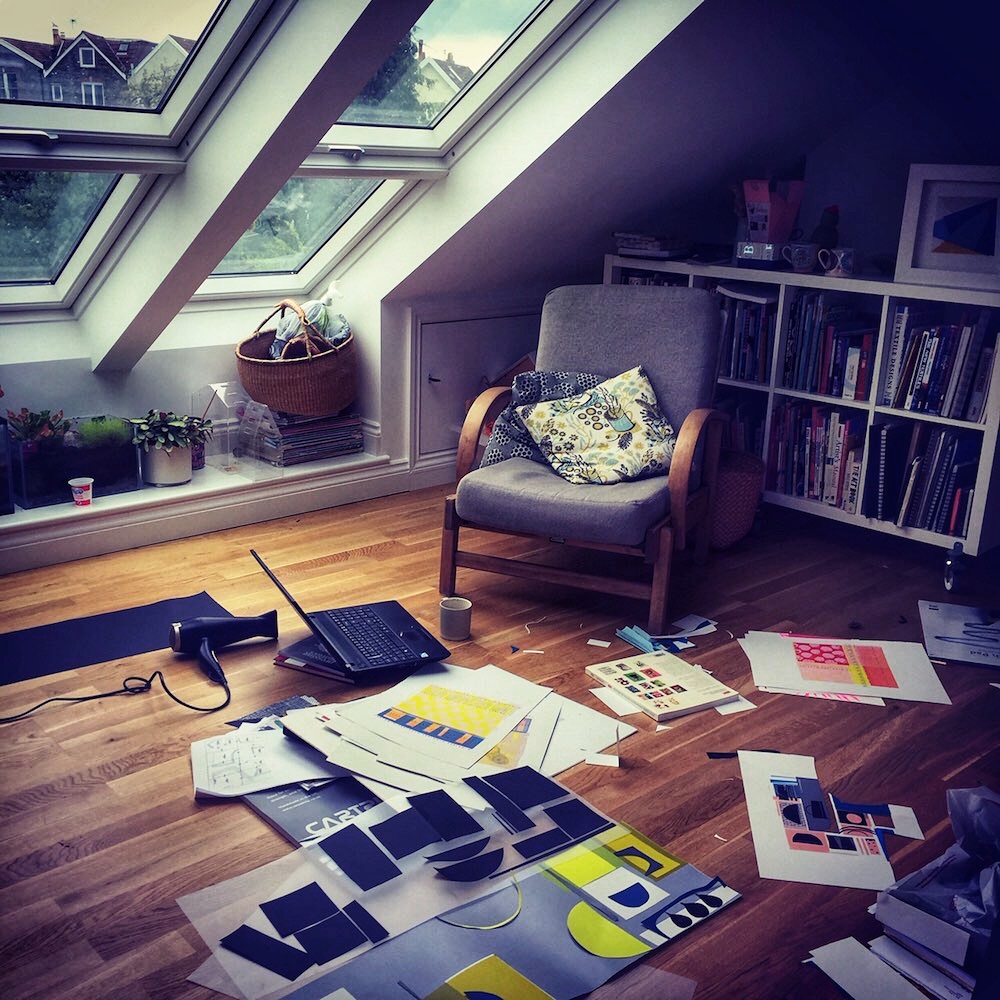 "I love colour, pattern and repeating motifs."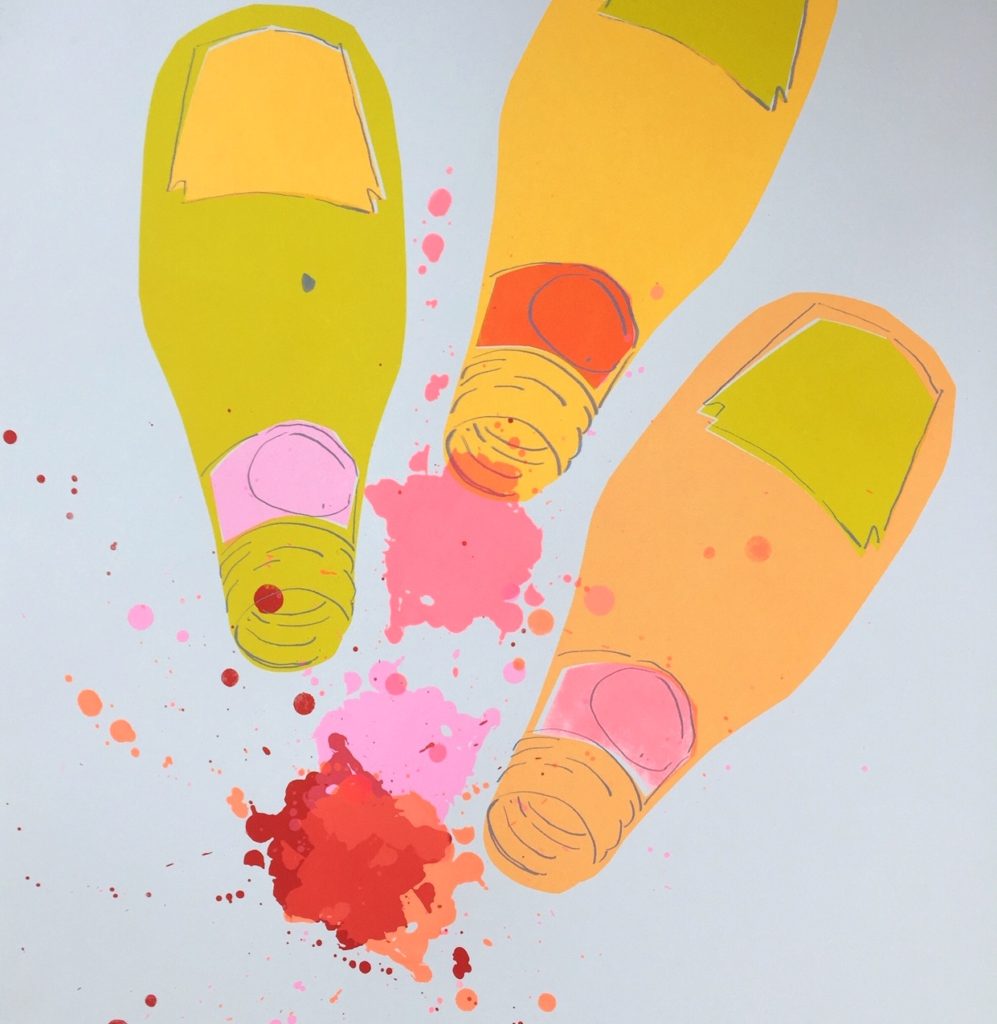 Ella will be exhibiting and selling her work as part of the North Bristol Arts Trail 24th-25th Nov.
Could unlocking your loft's potential unlock your potential too?
Read what some of out customers thought about their Jon Pritchard loft conversion experience in our case study posts:

.