Case Study – Loft Conversion in a Detached New Build home
The Harris family have owned their modern, detached Bristol home since it was completed in 2010.
Jon Pritchard recently converted the whole loft to create a third floor, including a long, flat roofed dormer to the rear of the property.
The loft conversion transformed this relatively modest four-bedroomed, one bathroom new build property into a five-bedroom home featuring a master suite with dressing room and chic shower ensuite shower room.
See the full gallery of images of this Bristol loft conversion here
Once it was complete, we talked to Lucy about her loft conversion experience with Jon Pritchard.
What was your motivation to have your loft converted?
"We weren't using the loft for storage or anything. We realised that if we had the loft converted we could create a master bedroom for us, then our two boys could have the two bigger bedrooms on the first floor, with more room to play, and we'd have two smaller spare rooms."
Lucy explained that although their home had four bedrooms, they were all quite small.  Quite a lot of the upstairs space is taken up by a larger gallery-style landing and the family were struggling with storage space. "There were no built-in cupboards and the room sizes meant it was impossible to fit in enough cupboards."
The plan was to convert the loft and create a large master bedroom plus a separate dressing room with plenty of storage, and an ensuite shower room.
Why did you choose Jon Pritchard?
"I'd heard good things about Jon Pritchard's work from old school friends and colleagues.  When we met I was impressed with Jon's approach and the way the company came across,"  says Lucy. "They seemed honest, and straightforward. Putting the customer at forefront of everything, really."
See the full gallery of images of this Bristol loft conversion here
What did they have over their competition that made you choose them?
"We got quite a few quotes. There are lots of loft conversions happening in Bristol and locally and I got recommendations from other people.  But I wasn't impressed with anyone the way I was with Jon."
When they met with their designer, Lucy's confidence only increased. She found that "he was realistic and honest about our expectations." She felt in particular that he was more creative than she'd found others to be. Where other loft conversion companies gave her the expectation that they could create the exact same type of loft conversion that similar homes in the area had, Jon Pritchard's designer encouraged them to include a dormer for more space.
"I don't think I would have been happy if we hadn't done that so I'm really glad I had that advice. No one else around here has done that."
How did you feel about the costs of your loft conversion?
"The costs were very good and totally transparent and detailed."
Lucy explained that quite a few of the quotes they received from other companies were much less detailed, which didn't inspire confidence or trust in those companies. But she felt she could trust Jon Pritchard.
Did your ideas for your loft change at all after engaging Jon Pritchard?  If so, why?
"The rooms were the same, but they really encouraged the dormer, which we are so pleased with."
How did you feel about the timescale for your loft conversion?
"It was perfect – waiting was fine. I was itching to do it but waiting gave us a chance to save a bit! The fact that they're busy just shows you they're popular. Then the first month was pretty much hidden away as they were doing the roof and didn't disturb us inside much at all."
How did you find the process of making decisions about your design?
"Quite easy really – we just took the designer and team's advice."
The family also purchased their bathroomware and carpets through Jon Pritchard, and are extremely happy from both a product and project point of view.
"The quality of the bathroom stuff is really good and the price was quite reasonable, and the carpet…. It makes it easier when they do the project managing of all those bits too – especially with two young boys".
For the dressing room, a clever design fit in plenty of cupboards and hanging space. The unusual shape required some custom fitting, which was all done as part of the loft conversion project.
"Jon Pritchard did our fitted cupboards  from scratch.  The carpenter on the team did it and it was so much more reasonable than other people.  They showed me the design before hand and finished in a day.  We just had hanging rails, as we have separate chests of drawers."
See the full gallery of images of this Bristol loft conversion here
How did you find the choice and quality of your fixtures and fittings?
"They match exactly to what we've got already, which was what I wanted and is brilliant"
Can you tell us what you like about your new loft conversion?
'The light! We still haven't put blinds up because we love it so much. The space. The quality of the workmanship… It's our little sanctuary."
Now that you are living in your loft, how has it changed your lifestyle?
"We don't have a tv in the room, which we love.  My son who had a much smaller first floor room now has a bigger bedroom. Life is a lot easier because we don't feel crammed in.  It's the best money we've spent on this house. My husband was very sceptical, but he says the same thing."
What would you say to someone thinking about having a loft conversion?
"Pick Jon Prichard! Listen to the designer and builder and take their advice. It's really enhanced our enjoyment of living in this house."
---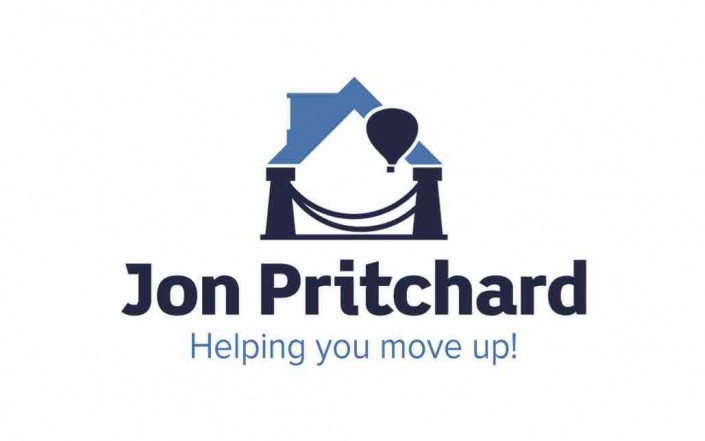 ---
If you enjoyed this post, you might also like to read more about the secure, personal project website Jon Prichard offer all our Loft Conversions customers.
This 'case study' features one of our terraced loft conversions.