Loft Conversion Types Explained
Up to 30% of a home's potential space is located in the attic – converting this into living space will make a huge difference to the feel, and size, of your home.
A professional loft conversion can also add significant value to your property – in fact it can add more than 20% to the value, depending on what you choose to include and where you live.
Many people choose to convert their loft as an alternative to the costly and stressful process of moving home.  For most loft conversion projects you can stay in your home the entire time – and some projects can be completed in well under two months.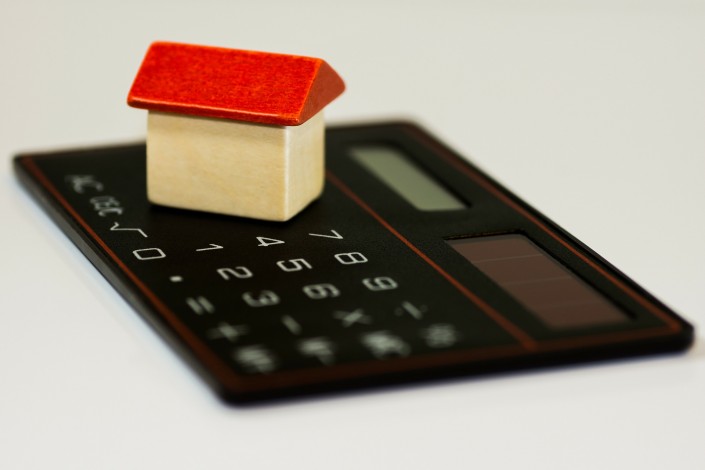 Of course all loft conversions are a little different and once you have decided on the type of conversion you'd like, Jon Prichard (or if you're not in the Bristol area, your local loft conversion specialist) can give you a more accurate timescale for your specific project.
One of the very early decisions is what type of conversion you want to have done. Your options may be determined partly by the type of house you live in, and your area.
Read of for descriptions and illustrations of the standard types of Loft Conversions that Jon Pritchard specialise in, including:
Velux Loft Conversion
The simplest and most cost-effective loft conversion is a Velux conversion.
This means keeping your existing roofline while opening up the space inside the loft. Multiple Velux windows are installed in the roof to bring in light.
A Velux loft conversion works best when there is plenty of headroom throughout your loft, so you can make full use of all the available floor space.
You don't need to feel limited by choosing a Velux conversion. There all sorts of types and styles of Velux windows, and combining multiples of the same window can be very effective.
There is also the innovative Velux Cabrio Balcony that will add versatility, style and an outdoors feature to your Velux loft conversion.
How long does a Velux conversion take?
A Velux loft conversion requires considerably less construction work than a dormer, or other type, of conversion.  You can add an extra bedroom, living room or office quickly – and start enjoying your new conversion within weeks. Depending on the size of your loft and the design you can look at including an en-suite as well.
Jon Pritchard would expect to complete a Velux loft conversion in under 8 weeks.
What kind of house is suitable for a Velux loft conversion?
Velux loft conversions are suitable for most types of home. However, you may find that the loft of a terraced house benefits more from a Flat Roof Dormer Loft Conversion, to add more space.
Do I need Planning Permission for a Velux conversion?
With a simple Velux loft conversion you don't usually need planning permission.  However, if you happen to live in a conservation area you will probably need Planning Permission regarding placement of your Velux windows. This is usually relatively straightforward. 
Dormer Loft Conversions
A dormer is the most common type of loft conversion.  This involves adding one or more dormers to the front, side and/or rear of your roof.  Depending on your home and your choice, these can vary in style.
The advantage of a dormer loft conversion is that you gain extra headroom within the dormer, allowing you to use the available floor space in a variety of ways. With a Velux loft conversion the floor area along the sides of your roof can be used for storage cupboards. With a dormer, you can free up some of this floor area to become part of your living space.
What kind of house is suitable for a Dormer loft conversion?
Dormers are usually suitable for terraced, semi-detached and detached homes.
The size of the dormer can vary as required to remain in keeping with the property.  Likewise the type of roof on the dormer may be either flat roof, or gabled (pitched roof), depending on your requirements and what is best for the aesthetics of the house and neighbourhood.
Do I need Planning Permission for a Dormer conversion?
To avoid unnecessary Planning Permission, make sure your chosen loft conversion specialist designs your loft within Permitted Development guidelines. Your loft will still be subject Building Control – meaning you will be 100% sure that everything done is legal, safe and up to standard.
Types of Dormers
Flat roof dormer loft conversion
This type of dormer loft conversion is especially well-suited to terraced homes where the loft space may be limited.
A flat roof dormer also offers the largest amount of additional internal space and is the most cost-effective way of increasing your loft space.
Gabled (Pitched Roof) Dormer Loft Conversion

Gabled dormers can be designed to fit all house styles. They allow you to have large windows or even French doors installed so light floods in – if you have views this is a great way to make the most of them!
In a pitched roof dormer loft conversion your dormers are usually situated at the side and rear of your property.  This style is particularly suited to 1930's properties.
For added head room and space, you might want to consider a 'hip-end' style dormer on the side of your home.  See the section below. 
Hip to Gable loft conversion
Hip to gable, or raised gable, is the perfect way to convert hip-end 1930s semi-detached houses.  It can also be used on a detached house if you are looking for a larger loft conversion, and to extend a bungalow to a second level.
If your property currently has a roof that slopes towards the ridge at the side, it may be suitable for a hip-to-gable loft conversion.
This type of loft conversion extends your property on the side of your roof that currently slopes – or both sides if relevant, for an even larger loft. The sloping side roof is removed and your side wall is built up to the same height as the ridge to create the gable end. The main front and back of your roof are then extended out to meet the new gable-end wall.
The construction of a dormer can be included to further increase space, and to take advantage of views that are often best from the rear of the house.
By extending your loft in this way you can add a spacious and luxurious master with en-suite wetroom shower and / or bathroom.
Once the roof has been extended the conversion is normally completed with either Velux windows, or you may wish to add either a flat roof or gabled dormer to the rear and/or front for even more space and to enable you to add double doors and a juliet balcony.
Why choose Hip to Gable?
Most semi-detached and detached properties have a regular, 'hipped' roof with a sloping side. This means existing loft space is often limited, making it difficult to create a useful loft conversion without adding at least one dormer. Hip to gable conversion go one step further by raising the height of a large section of the whole roof and extending your home.
Hip to Gable – Do I need Planning Permission?
Most hip-to-gable loft conversions are within permitted development rights and do not require a full planning application. Hip-to-gable loft conversions are also suitable for many bungalows.
 L-shaped Loft Conversion
L-Shaped loft conversions can look spectacular and this is often considered as the best way to extend a mid-terrace period property to maximise space. The box dormer is complemented with an additional extension over the rear roof. Ideal for a master-suite and a separate bathroom or Study Room. In most cases this generally falls under Permitted Development, although planning permission may be required.
For more information on L-Shaped Loft Conversions, read our more in-depth article.
Still not sure? Don't worry our experts will give you professional advice and clarify all your concerns. Contact our Bristol office today via our web form, or give us a call.
---
If you enjoyed this aticle, you may also like to read our about of one of our Bristol terraced loft conversions, or a detached new build loft conversion. Why not find out about the personal project website we offer all our loft conversion customers, so you can keep track of progress online.