Your new loft in the palm of your hand
Have you read our blog post about the personal, secure project website we give you access to when you start your loft conversion project?
In this article we talk a little more about how you can access all that great information in the palm of your hand.
Tapping into progress on the move
Our branded Jon Pritchard mobile app powered by 'Co-Construct' is available to download onto your smart phone. As far as we know we're the only loft conversions specialists in the area to offer a customer project management website, let alone an app!
Key features of our mobile app:
Here are a few key features of our mobile app for your  loft conversion project:
Check up on progress – see where you are in your project at a glance. The main screen shows you where your loft conversion project is at and the percentage completed in each phase.
From the menu below the progress bars you can go straight to Photos to see progress snaps, take a look at Specs and Selections if you have a choice to make, or see where you're at with any Variations to your project. Among other things!
Comments, Messages and Questions
If you're out and about and suddenly think of a question you wanted to ask Jon Pritchard about something on your loft conversion project, having the mobile app on your phone makes things so much easier.
We like to encourage our customers to do all their communications about their project from their project login. This way everything stays in one place – no lost texts or emails.
A question or comment about a selection
If you have a question or comment about one of the selections on your projects, say your Windows, click into Specs & Selections, click through to the relevant section, e.g. 08 Windows, select the item you have a comment about and hit 'Add Comment'.  An email will go through to your project manager. Any response will arrive with you as an email, and will be recorded as a comment against the selection item.
This keeps all discussions around that item right in the selection, so it's easy to find and refer to that communication stream.
Questions and Messages not related to a Specification or Selection
For any other question, you use the item on the main menu called….'Questions'.
Just click into the Questions area and post your question.  (On the main website page you'll find Questions and Messages on two tabs under the main menu item 'Messages'.)
If your comment isn't about a Spec or Selection, and it's not a question, use the Messages tab. Often, when you think about it, a message is related to an existing question, selection, to-do item, or warranty item. So posting a response against that is the best place and helps to keep related information together.
Messages are best suited for quick items like scheduling a walkthrough with your Project Manager.
Approving Variations to your Loft Conversion project
Variations = changes to your project.
Nothing is changed until you, and we, have signed it off in your login. Any declined Variations are visible too. And since all communications are right there in the software too, nothing gets overlooked.
Note that at the bottom of every Variation in the app is an option to "View Variation on Full Site"

See progress photos & important documents
Your loft conversion team will take snaps along the way and post them to your project page, so you can see what's going on upstairs!
Any files – like Building Inspections, are also uploaded to your login. Jon Pritchard want you to rest assured that everything is going well.
Our happy customers love it!
Don't just take our word for it, trust our customer's feedback:
"The quality of the end result is fabulous, but equally importantly the journey to get there has been as stress-free as major building work can be. We were away for three weeks during the build, but felt comfortable trusting the lads to get on with the work and look after our house, which they did, and we received updates and photos throughout via the  software used to manage the project."

"change was quickly agreed via 'Co-Construct'
Ready to move up?
For a no-obligations quote for a loft conversion, or just to chat about your options, get in touch with Jon Pritchard today.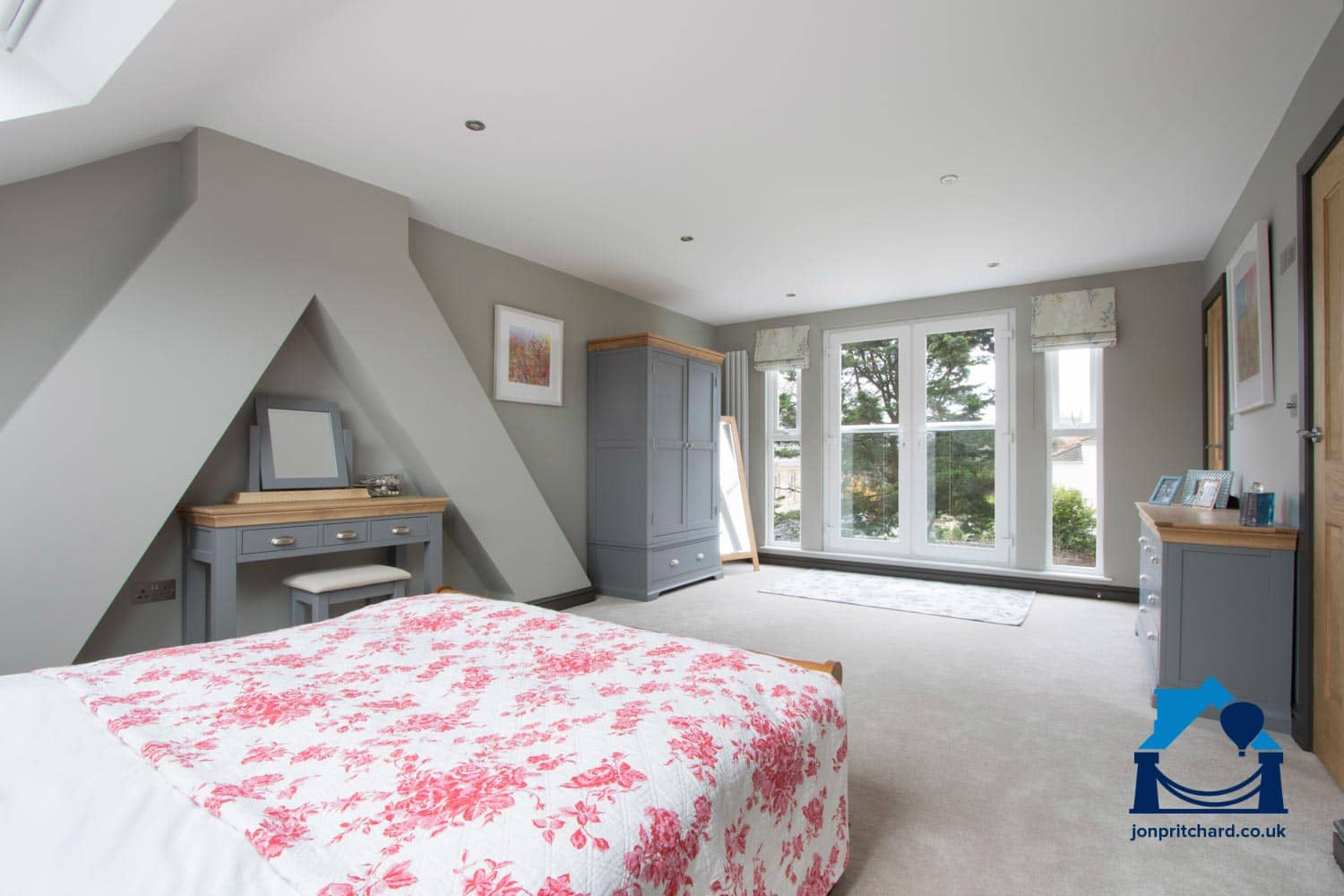 ---
Jon Prichard takes copyright seriously. The featured image on this post is reproduced under Creative Commons licensing. It was taken by Mark Moz and sourced on Flickr.