Choosing Velux windows – loft conversion and home improvement
When you're looking at Velux windows for your new loft conversion or any area of your home, the first thing you need to do is imagine what each room or space will feel like when the conversion is complete or the new window installed.  This will help you to think about how to best bring light into all the parts of your new loft.
Letting light in
For example, in interior dark space might benefit from a fixed roof light in the roof. Would two matching Velux side-by-side, or one above the other, add more light to your new bathroom than a slightly larger single Velux window?
Once you know where you want to add windows, you need to consider your specific choice.
Things to think about
These include:
Will the window be out of reach – i.e. hard to open?
Velux Integra windows, blinds and shutters are electric and solar powered and feature a one-touch, close-all function as well as rain-sensing self-close.
Is the area prone to damp or humidity?
A Velux PU window has an insulating timber core, encased in white moulded polyurethane. Moisture proof and without seams or joins, these windows are extremely low maintenance and ideal for kitchens and bathrooms in particular.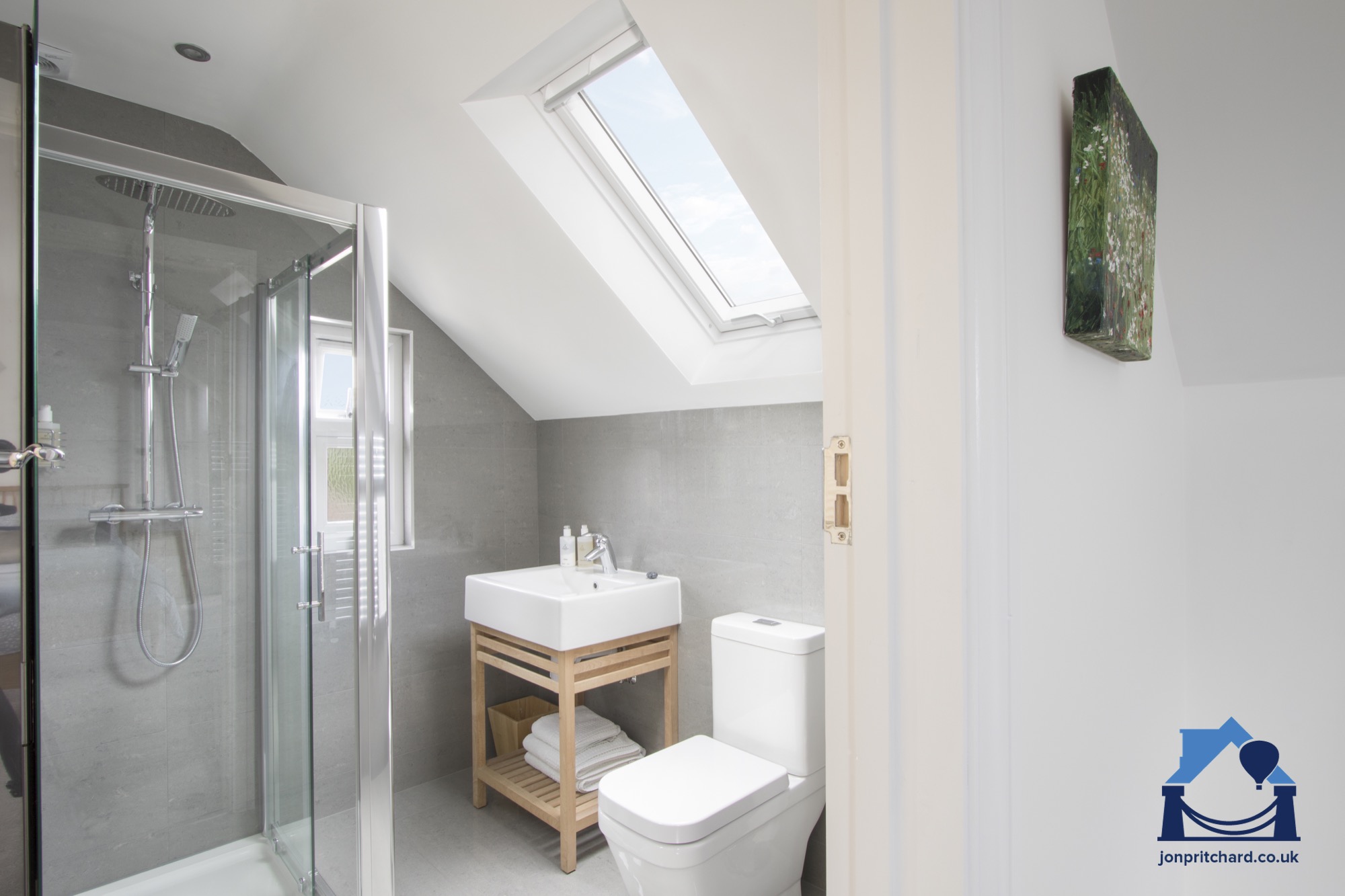 Is there a view you'd like to enjoy?
Even without a dormer, you can enjoy the full extent of views from your loft conversion. Velux Cabrio balconies (see feature image at the top of this article) look, when closed, like a large Velux window, but pop them open and you've got a balcony!  Position two or more side by side for even more air and views!
What is the room going to be used for?
If it will be a bedroom, having Velux blinds installed along with the windows is a must. They come in various finishes including blackout with a light proof seal. There's a range of colours, patterns and children's themes to suit your decor and taste.
Keeping light out!
Velux also supply roman and venetian blinds, awning blinds, insulating blinds… Check the Velux blinds website for the many types and styles available. Jon Pritchard will include installation of blinds during your loft conversion project.
Be SMART
Head over to our post about SMART controls for your VELUX loft conversions windows.
We're experts
We are VELUX Certified Installers and can also help with replacement and maintenance of your Velux windows.
---
Contact Jon Pritchard today for more tips and advice on planning your loft conversion.
If you enjoyed this article, you might also like our piece on choosing good quality hardware.