SMART control for your loft conversion windows
This year Jon Pritchard's loft conversion customers have been choosing the new VELUX Active control for their roof windows. From a provider point-of-view we are really happy with the system and have been excited to see how straightforward it is to install.
It's great to have new and improved products to offer our Bristol loft conversion customers.
What is VELUX Active?
VELUX have partnered with French company
Netatmo
to create VELUX Active.
The  VELUX Group and Netatmo have worked together to create the first smart automated control of roof windows, blinds & shutters. The system even knows when it rains so you can leave windows open in uncertain weather knowing that if rain does come, you won't return to a soggy house.
Free App
The Netatmo App used to control your VELUX INTEGRA® roof windows, blinds and shutters is free.  As well as controlling your VELUX products, you can check on the temperature in the rooms of your house from afar and decide what you want to do.
Especially in the summer time, it's great to be able to air the house to keep it fresh, and blitz any stale, muggy air before you come home, or close the blinds to keep the sun out.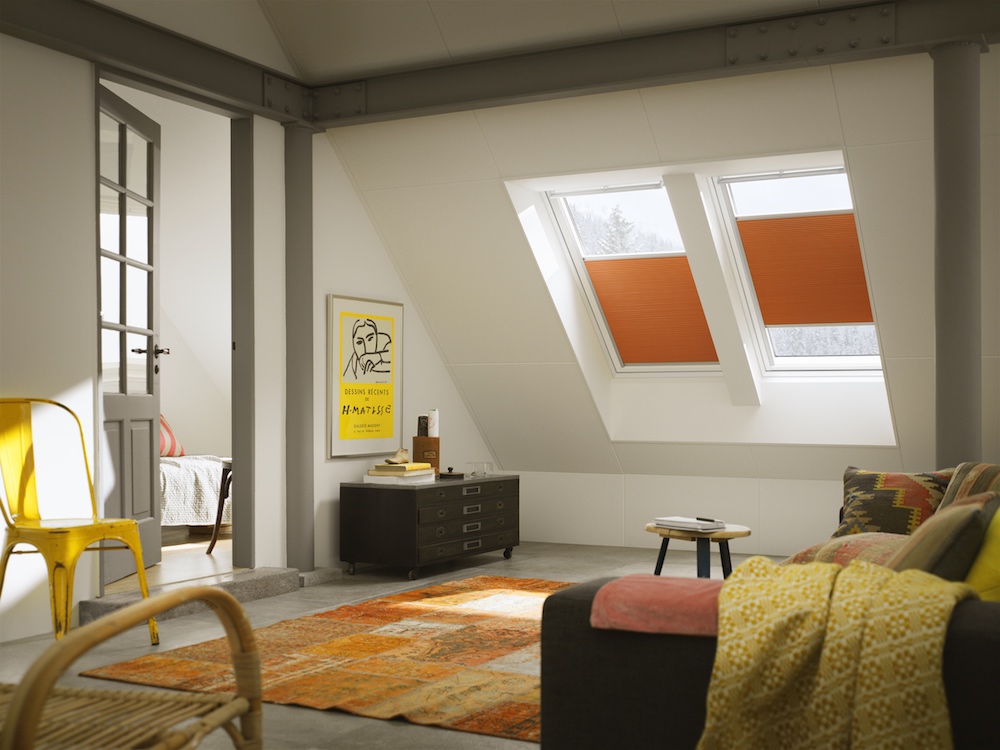 Voice Control
Using Apple's 'Siri' and Apple HomeKit you can operate your VELUX roof windows, blinds and shutters with your voice.
Automation
Of course you can automate the VELUX ACTIVE system so that your home is aired regularly or shut down at time intervals, when the weather changes, the temperature rises or falls etc.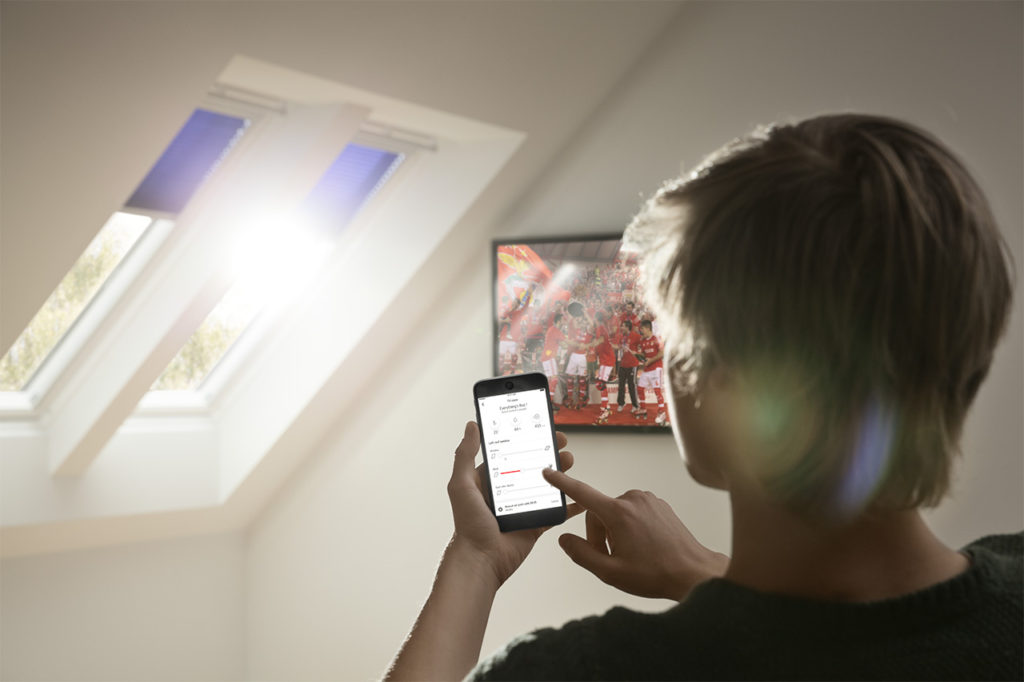 More VELUX advice
Head to our post about choosing VELUX windows for more pointers and ask us about VELUX ACTIVE when you get in touch for a loft conversion quote.