10 Reasons to choose Electric Radiators for your Loft Conversion
Electric radiators are the ideal heating solution for your loft conversion.
Safety, easy installation, speedy heating and zoned control are just a few of the benefits of electric radiators versus plumbed-in water-filled ones in your new top floor.
10 Benefits of Electric Radiators in your Loft Conversion
1. Easy Installation
Particularly in a new loft conversion, the simplicity of installing electric radiators is a huge benefit. There's no need to extend your existing pipework or upgrade your boiler, as is often necessary if you want to use central heating.
You can either hardwire your electric radiators or have them plug into individual sockets. Either way, they provide an efficient, cost-effective and simple solution to heating your loft conversion.
2. Effective warmth
Electric radiators start heating the room as soon as they are turned on. A third of their warmth is also produced as radiant heat which is easily absorbed by the surfaces in your room, supplying a level of heat that can be felt even after the radiator has stopped drawing power.
Electric radiators strike the ideal balance between speedy heating and energy-efficiency for cost-effective, reliable warmth.
3. Accurate temperature control
If you purchase electric radiators with digitalthermostats these provide precise temperature control. This means that you get a consistent heat in your room, making the loft conversion comfortable and even more perfect!
Check the precision of the models of electric radiator you're looking at. This should be stated as e.g. Accurate to +0.2 ᵒC.
4. Excellent heat management
Electric radiators come with a range of control features. This may be:
Ability to set heating schedule throughout the day and night
Adaptive start to pre-heat the zone before the set schedule
Anti-frost that turns the heating on if the room drops below a certain temperature
Open window detector to turn heating off to avoid heat wastage
5. Heating control from your phone
By purchasing a smart electric radiator and downloading a compatible app onto your phone, you can adjust your heating from the palm of your hand.
With some systems you can even control your heating when you're away from home. Useful if you forget to turn it off before going away, are coming home unexpectedly early etc.
6. Zoned heating
We mentioned zones in point 3. What do we mean?
Electric radiators that have built-in thermostats allow you to manage your heating on an individual basis. This means you can have the heat come on in the loft bathroom or loft ensuite in time to warm the room up before you take your shower. Or warm the bedroom in the winter before you need to jump out of bed.
This means you're not wasting energy heating unused spaces, which increases efficiency in your home, AND you get to be as comfortable as you want to be, where and when you want to be there.
7. 100% efficiency
More about efficiency! Since electric radiators convert every watt of electricity they draw into usable heat, they are 100% efficient at point of use.
This saves energy and reduces running costs.
8. Maintenance free
Well, almost – you may want to dust your electric radiators from time to time, but unlike water-filled radiators they don't need bleeding and as they aren't connected to the boiler, there's no costly related central maintenance either.
9. No carbon monoxide risks
As we know, any gas appliance can leak deadly carbon monoxide. There's no risk of this with electric radiators, making them a safe choice too.
10. Plenty of style choice
From traditional styles to modern, slimline horizontal or vertical electric radiators and even different colours, there's plenty of choice out there.
As with other fixtures and fittings in your loft conversion, you can choose your electric radiators to complement your design style and fit the available space in your loft conversion.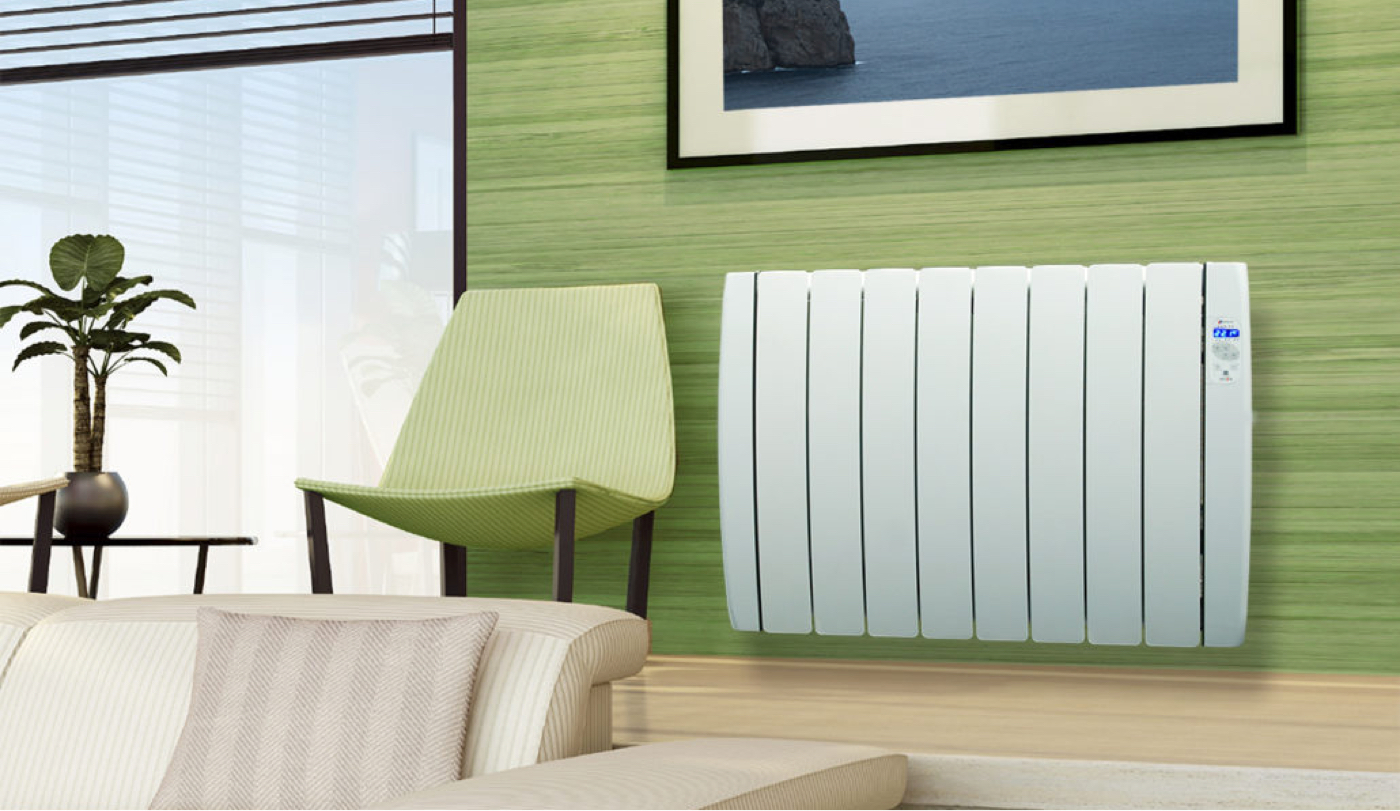 ---
If you enjoyed this post, you might also like to read some 'case studies' of our recent loft conversions. Hear straight from some of our Bristol customers about what it was like working with Jon Pritchard:
Wondering how to make the best use of every bit of space? We have posts on our blog to help you come up with ideas. Try"
Or ideas for your loft conversion home office: