Loft Conversion details – nooks and crannies
Lofts are full of interesting shapes and spaces. With expert loft conversion specialists, none of the space needs to be wasted.
Jon Pritchard  – your local Bristol specialists – will help you work out how to use every available bit of space in your new loft conversion. We'll even create more nooks and crannies to help keep your top floor neat and tidy.
The cavity wall space comes in especially handy in your loft ensuite or bathroom, where we often create recessed shower shelves, which can become an attractive feature when picked out with contrasting tiles.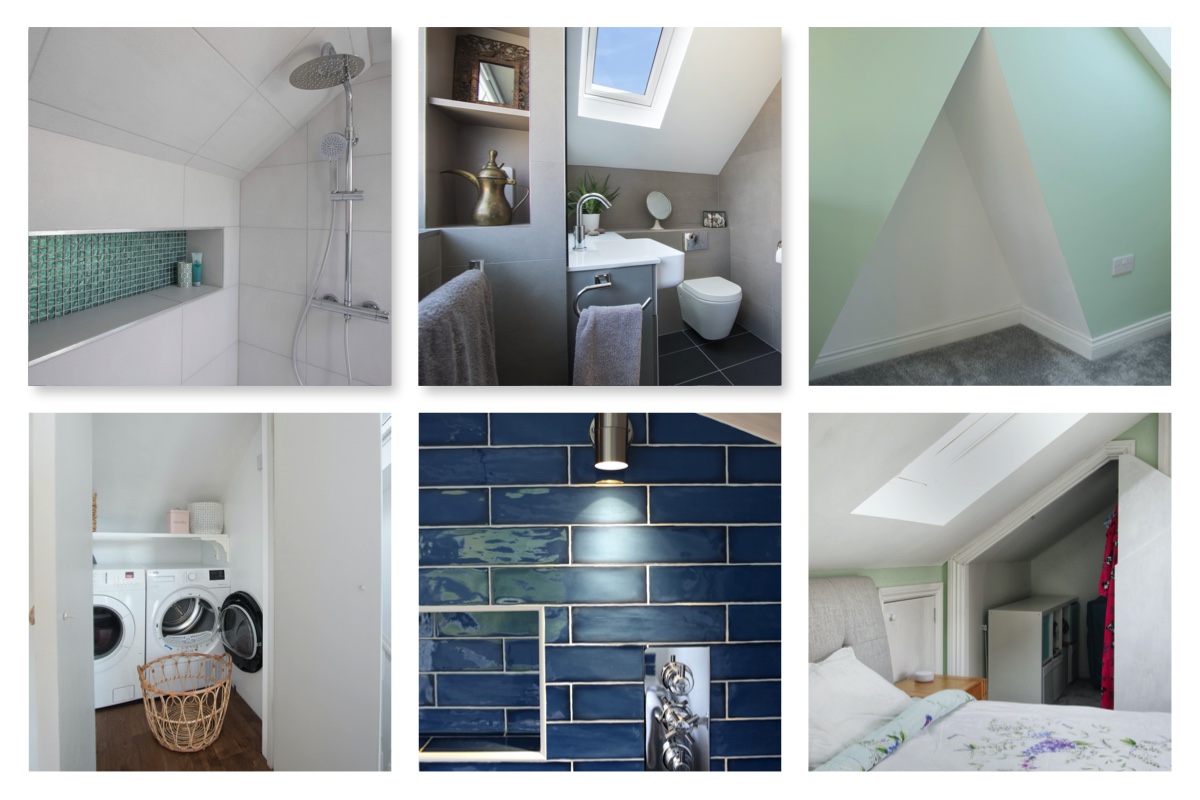 Our skilled local Bristol plasterers are used to plastering loft conversions, and all the fiddly spaces. There are often triangular recesses where the chimneys join.
Our carpenters create odd-shaped tidy doors for your under-eaves storage. And whatever you want to fit into your loft- we'll help you design in a space for it. Laundry? Kitchenette? Study nook? We're here to help you get the loft conversion you need for an upgraded home and improved lifestyle.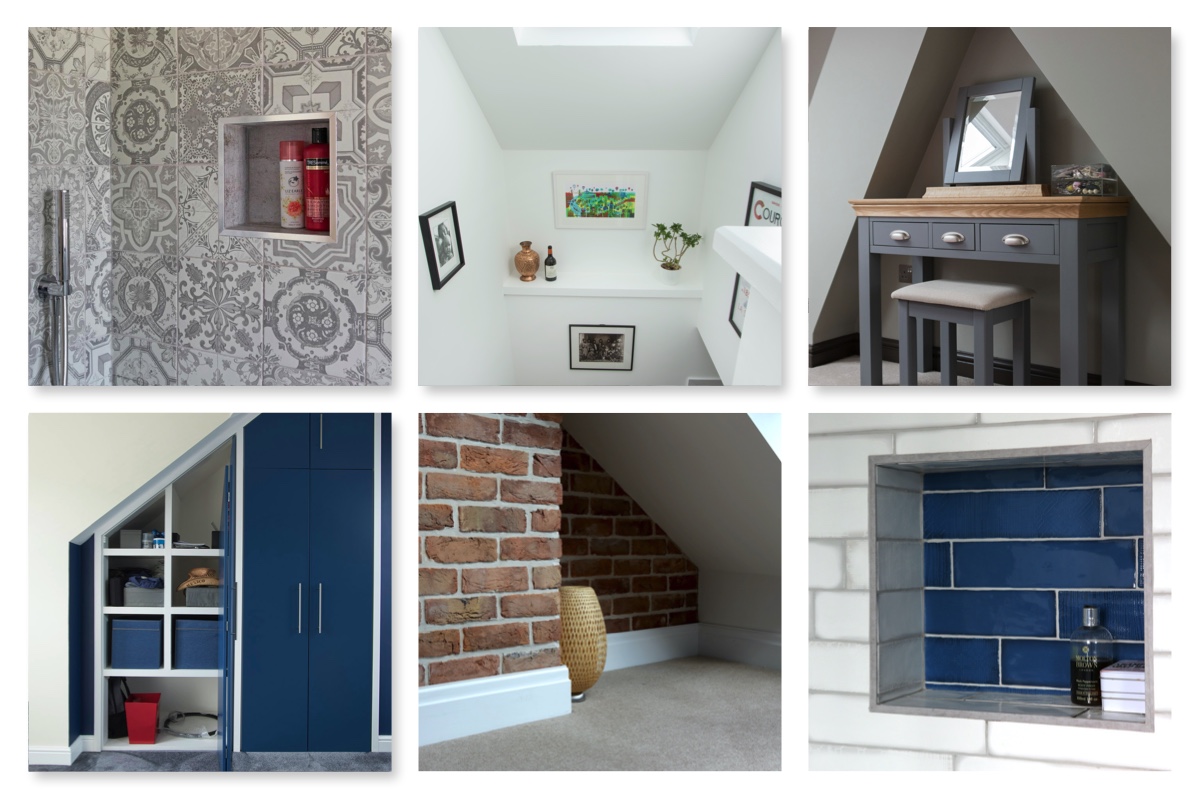 Get in touch today for a free consultation – Jon Pritchard are ready to help you move up!  We're a Bristol family-run and independent loft conversions business. We do lofts. Nothing else. Trust us with your loft conversion project.

Read customer review of Jon Pritchard's Bristol loft conversions.