5 Tips for Choosing and Laying Tiles
Choosing tiles is only part of the project when you're installing a new bathroom or ensuite. You also need to think about how you want to lay them, and the colour of the grout you're going to use.
Here are our 5 tips on choosing tiles and tile layout for your loft conversion bathroom or ensuite.
Tiles Tip 1: Love
Start with a completely open mind and just choose the tile you love.  Even if it turns out to be completely wrong for your loft bathroom, at least you have a starting point!  You can use this tile to inform your choice as you drill down to what will work. Or maybe you can work creatively to incorporate your must-have tile into your design.
For example, if you've always been in love with mirrored mosaics, but you're planning a wet room, it's probably not the best choice. However, if you choose a more suitable larger tile that goes with your beloved mosaic, perhaps you can make a feature.  Design in a recessed shelf area and use the mosaic tile to back it. Have a mosaic 'feature' square or oblong in the centre of your shower area, or add a mosaic 'frame' around the edge or feature 'border' band around the wall.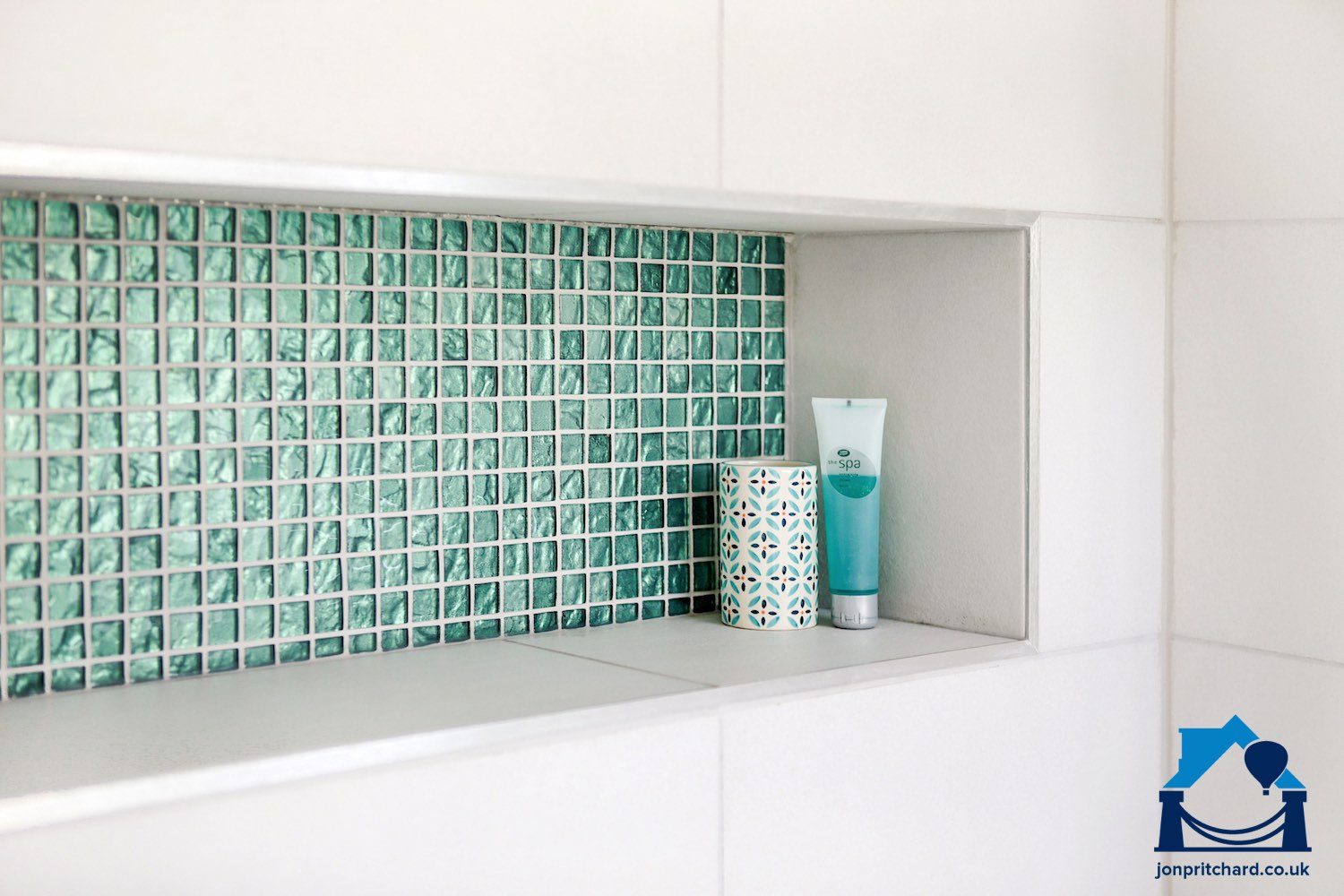 Tiles Tip 2: Large
Large tiles open your space.
With fewer grout lines, the space simply feels bigger.  That can be especially good in loft conversion ensuites and loft conversion bathrooms, which are often smaller.
Larger tiles also mean your bathroom will be finished quicker!
If your Tip 1 choice is a small tile and you're desperate to use it, pair it with a large tile to cover the main spaces.
Larger tiles with fewer grout lines also make cleaning easier.
Tiles Tip 3: Features
Use a second tile choice to make a feature wall.
Adding a second tile choice as a feature is a great look. Most tile manufacturers create tile ranges that work well together to make choosing a feature wall tile easy.
You might tile your shower area in the feature tile, with the rest of the room in a simpler design that works with it.  This prevents your loft bathroom from feeling overwhelming, while expressing your personality and making it interesting.
Tiles Tip 4: Diagonal lines
Lay the floor tiles diagonally.
This doesn't work in every bathroom or with every tile, but take a look at your room and tile choices and see if it could work for you.
Why?  It subtly makes your room seem bigger – a great loft conversion bathroom trick! All those lines running off to who knows where?!  You also avoid having a partial tile at the edge of the room – with diagonally laid tiles there is more a feel of a pattern that continues – hence the feeling of space.
'People' say that your mind subtly counts tiles across a room, and it's harder to do that when the tiles run diagonally – another reason a diagonally laid floor feels bigger.
Choose something that gives good grip for a floor tile.
Tiles Tip 5: Grout
AND FINALLY – GROUT COLOUR!
Do you want to match, contrast or compliment your tiles?
Remember that a lighter grout will need more intense cleaning, but if you love those defined lines – go for it.  If you're not so sure, but you want to highlight the pattern you've chosen for laying your tiles, perhaps choose something medium.
A co-ordinating grout can help make the space feel bigger, while a contrasting one can make it feel livelier.  It's all about the overall effect you're aiming for.
For some more advice on grout, try this article from Ideal Home.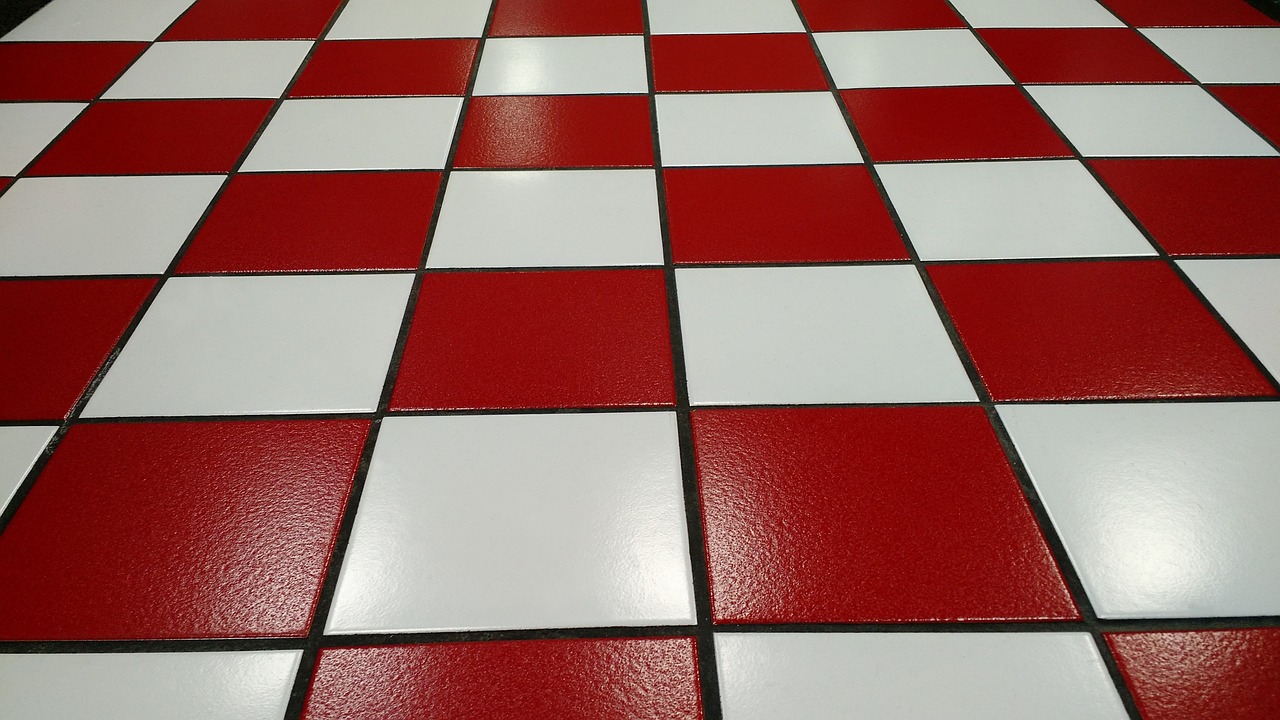 ---
Jon Pritchard are loft conversions specialists, and we supply a wide range of bathrooms direct. Most of our loft conversion customers order their bathrooms through us. We're happy to supply you, whether or not you're having your loft converted by us.  If you'd like to know more, sign up to our mailing list here to receive our Bathrooms and Tiles brochures.
Alternatively you can fill in the short contact form on our page, and select 'Bathroomware' from the dropdown list and we'll be in touch very soon.