Stamp Duty makes homeowners likelier to improve than move
A survey performed on 2,500 UK home owners revealed that high Stamp Duty costs have dissuaded people from moving.  People are preferring to invest in the property they already have, with home improvements, extensions and loft conversions.
A tenth of those who took part in the survey said the Stamp Duty was the main deterrent to them considering moving house. Brexit and the uncertainty in the British economy was regularly cited as are reason to stay put.
Although there have been some changes to Stamp Duty recently by the government, the average liability is £3,500, and as much as £16,700 if you live in London.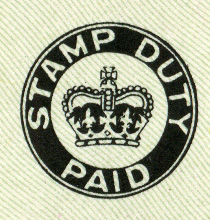 31% of homeowners were discouraged from moving up the ladder by high prices alone, but would consider it if stamp duty was cut, while 38% of people who were planning home improvements hoped to increase the value of their existing property.
The survey also looked at how much value home improvements might add to a property:
Bedroom – £18,826
Loft conversion – £15,189
Bathroom – £13,050
Kitchen – £12,408
Conservatory – £10,696
Landscaped Garden – £7,701
The figures show that a loft conversion is the most cost effective home improvement and the best way to add value to your home.
Jon Pritchard are loft conversion specialists with years of experience and many happy clients. 
Get in touch today to discuss how we can help you improve your investment and turn your loft into a fully integrated extra floor to your home.
If you enjoyed this article, you might also like 'How to make the most of your views'
---