Published on: 6th January 2014
Last modified on: 6th March 2018
How to make £53,000,000 by having a Loft Conversion
Clearing out the loft is an infrequent task that's generally avoidable unless you're moving home, but unfortunately, having a loft conversion is one of the few exceptions to that rule. The prospect of sorting through years of accumulated junk, in the dark and the dust, is enough to turn even the most organised of clean-freaks into a serial procrastinator. There's no getting away from it though, sooner or later you'll have to unroll the bin-bags, don the rubber gloves and plough through the scrapheap so the conversion work can begin.
If you're in need of some motivation to get started, take a look at these unbelievable examples of rare and valuable antiques found in the lofts of the unsuspecting. When the time comes, don't be too quick to discard everything you find because who knows what could be lurking in the darkness, locked away for decades, gathering dust. Like these lucky individuals you may have just stumbled across an Aladdin's cave that could pay for your entire loft conversion!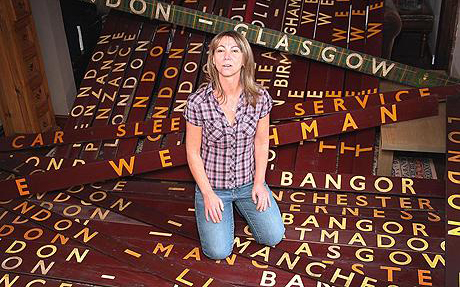 1. Antique Railway Signs
After buying their new Victorian terraced home in Milton Keynes, Buckinghamshire, Ian and Linda Spires made the remarkable discovery that the floor of their loft was constructed entirely from antique railway signs. Sweeping away the dust it quickly became apparent that these were no ordinary floorboards. The 49, wooden destination markers are thought to have been installed by a previous owner of the house who worked at the nearby rail depot. What was even more remarkable is that they were estimated to be worth around £20000, in total, with music producer and keen railway enthusiast Pete Waterman being among the buyers.
2. Jewellery Collection
A locked suitcase, with no key, lay unopened for 70 years in the attic of a house in Scotland. Just before throwing away the case, during a clear out, it was forced open to reveal a stunning, 22 piece collection of 19th century jewellery, of varying origins, worth an estimated £55000. The owner, who remained anonymous, said that the case originally belonged to her Austrian grandmother and when inherited it was only thought to contain old family documents.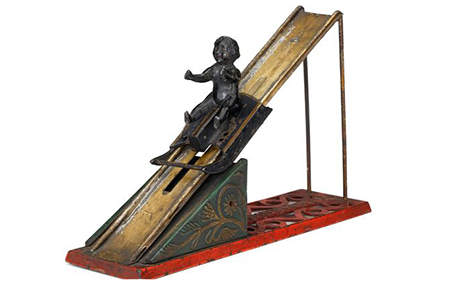 3. Piggy Bank
Another rare find, tucked away in a Scottish attic, was this unusual mechanical piggy bank found by a woman clearing out her mother-in-law's house, ready for a loft conversion. The unique wooden and metal contraption was taken to be valued after it's discovery and is believed to be the only one in existence. The only other previously known example is one made famous by an American toy designer when it was featured in a 19th century fashion magazine. It caused a stir when it finally went to auction and was sold for more than £140000.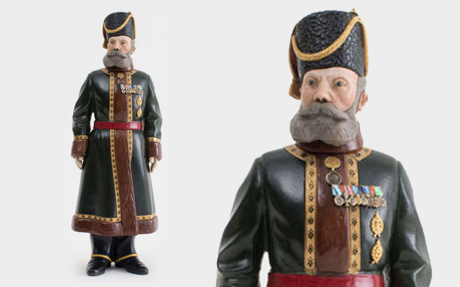 4. Fabergé Figurine
This rare Fabergé statue was found by an American couple, hiding in the attic of their New York home. The figurine, which is a portrait of the emperor's bodyguard, is one of only fifty statues known to be carved by the famous Russian jeweller. It was eventually bought at auction by a London company for over £3million!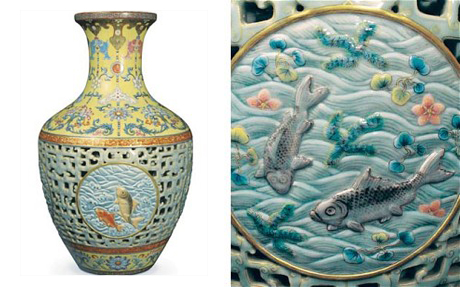 5. Chinese Vase
The ultimate hidden treasure was found by a mother and her son in Middlesex in 2010. Going through the loft they found an old, Chinese vase. After a few months on the bookshelf downstairs, they decided to take it to the local auctioneers and were obviously delighted to discover that it was valued at approximately £1million. However, when the vase went to auction it created a frenzy among Chinese buyers and ended up being sold for a staggering £53million!